How we support projects aimed at children
"Every child is unique and every single child has the potential to make the world a little better place."
One of the basic areas of MiddleCap.help's support is children. In our activities, we focus on supporting their potential, artistic talent, sports performance and health.
For three years, we have been a proud partner of the Children's University, thanks to which children aged 9 to 14 have been given the opportunity to educate themselves and broaden their horizons in a completely different form.
At the beginning of the pandemic, MiddleCap.help also focused on helping pediatric patients for whom there were not enough surgical masks for children in hospitals. The foundation managed to obtain them from abroad and, together with other medical material for doctors and staff, delivered them to hospitals in Slovakia.
MiddleCap participated in the creation of the Therapeutic Playground at the Národný ústav detských chorôb [National Institute of Pediatric Diseases] in Bratislava. The therapeutic playground includes faithful models of diagnostic devices for CT and MR examinations. This Therapeutic Playground has created a unique space that helps the youngest patients to cope with their fear of the unknown.
The No Finish Line charity run will focus on helping children again this year. We are currently looking for an entity that we can support with kilometers run. Do not hesitate to send us your suggestions via the form.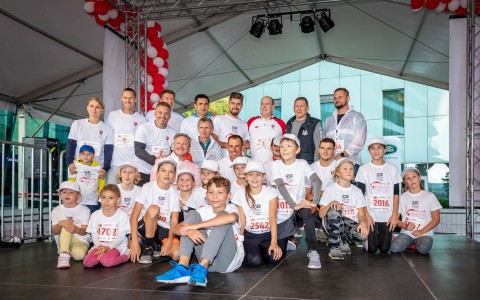 No Finish Line
A charity run to support international children's rights and their protection against today's threats.